The first-ever Global Conference on Sustainable Livestock Transformation hosted by the FAO took place on 25 September in Rome, Italy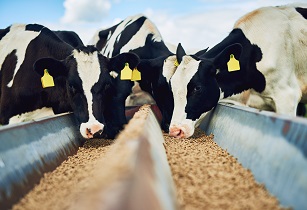 The objective of the event was to address the pressing challenge of producing more with less environmental impact and more economic return. (Image source: Adobe Stock)
The objective of the event was to address the pressing challenge of producing more with less environmental impact, less social impact and more economic return with greater equity.
The FAO emphasises the importance of improving efficiency to boost production. In the case of livestock, optimising feed conversion, reducing feed loss and waste, and enhancing nutrient utilisation, can reduce pressure on biodiversity, land and water resources, while also decreasing greenhouse gas emissions and mitigating environmental degradation.
During his opening remarks at the three-day conference, FAO Director-General QU Dongyu highlighted that Successful sustainable livestock transformation also requires an integrated approach that mitigates the risk of zoonotic diseases and tackles the issue of anti-microbial resistance (AMR).
He urged all participants to actively share their expertise, insights and experiences, emphasising that the conference has been designed to give voice to all stakeholders including small-scale farmers, pastoralists, indigenous communities and marginalised groups. He also highlighted the simultaneous hosting of a Global Youth Dialogue on Sustainable Livestock Transformation, organised in collaboration with the Mediterranean Universities Union (UNIMED) and focused on opportunities and solutions for empowering youth in the livestock sector.