UN's Food and Agriculture Organisation (FAO) has assured the global food commodity markets are on a stable path for the year ahead with firm production prospects and abundant stocks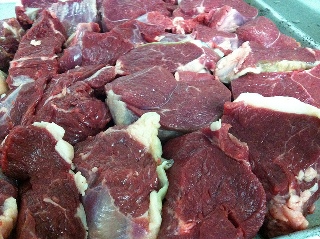 Food prices rose in May as dairy gained more ground. (Image source: borkazoid/Flickr)
According to the organisation, this points to a broadly stable outcome for price and supplies.
Dairy prices are projected to remain weak, while fish prices appear poised to remain contained due to a vibrant aquaculture production.
Meat production in general is expected to be stable although poultry output - largely for export - is forecast to grow.
The FAO Meat Price Index rose two per cent, spurred by brisk import demand from Asia for pigmeat from the European Union.
The FAO Dairy Price Index, which is 24 per cent below its level of a year-ago, also saw a 0.4 per cent increase thanks to improved prices in the EU and sustained international demand for whole milk powder and butter.