Pearl Dairy Farms Limited (PDFL), the manufacturers of Lato Milk products, are now exporting their product portfolio to Ethiopia, Malawi and South Sudan underpinned by the Africa Continental Free Trade Area (AfCFTA) ratification agreement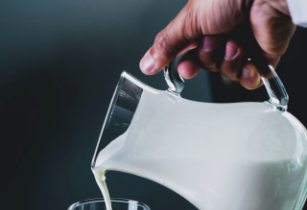 PDFL will export yoghurt and milk powder in the initial phase. (Image source: Eiliv-Sonas Aceron/Unsplash)
Algeria is next on the list of potential markets as the Ugandan government is working with the private sector to find more markets for Ugandan milk, according to a statement by Lato Milk.
Bijoy Varghese, Pearl Dairy Farms' general manager, said, "With the opening up of new markets, farmers in Uganda have been provided with a bigger outlet for their milk, and this creates more opportunities for them.
"This expansion presents a great boost to the entire dairy value chain in Uganda, considering the current situation in the sector. Pearl Dairy is also in a position to supply its world-class quality products to these markets."
He said that the firm already has the required regulatory approvals from the targeted countries. PDFL will export yoghurt and milk powder in the initial phase. This was decided after the firm conducted conclusive market research indicating that these products will do well in the targeted markets.
"We have fully adhered to the norms and government compliances as stipulated in these markets, and we confidently believe we have achieved all the requirements for us to launch in these countries," Varghese concluded.