DOB Equity, one of the leading Dutch family-backed impact investors in East Africa, has announced further investment in Tanga Fresh, dairy processor in Tanzania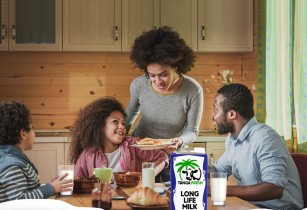 The investment focuses on increasing demand for higher-quality processed milk in the market. (Image source: Tanga Fresh)
This additional investment from DOB is expected to help Tanga Fresh expand its production in the long-life milk market. There has been an increasing trend of East African consumers moving from fresh milk to long-life milk, presenting a major potential for market growth.
With DOB Equity investment, Tanga Fresh aims to expand its overall production capacity, providing access to a fair and reliable market for dairy farmers in the Tanga region.
According to DOB, the East African dairy market has great potential for growth. The company is an investor in Countryside Dairy, a Kenyan dairy processor in Nyahururu.
One of the major issues hampering growth in the East African dairy sector is the supply and quality of milk from farmers. To address this problem, Tanga Fresh has partnered with Solidaridad, an international civil society organisation. This partnership is expected to enable Tanga Fresh to provide services and support to 6,000 farmers with the goal of improving quality, yields and sustainability throughout the supply chain.
Tanga Fresh produces a wide range of products such as mtindi (sour milk), yoghurt, ghee, fresh and long-life milk. Its production facilities have expanded significantly in recent years, from initially producing 15,000 litres of milk per day to today making 80,000 litres per day in a modern high-quality plant. DOB explained that it invested in Tanga Fresh with an aim to provide a reliable market and fair pricing to small dairy farmers in the region.
Toine Huijbers, chief financial officer at DOB, said, "Less than seven per cent of milk in Tanzania is processed, leaving a lot of room for growth in the market."
"We expect to see increasing demand for higher-quality processed milk in the market. It's likely this will be largely driven by regulation and consumer awareness around the risks of drinking unsafe, contaminated milk and Tanga Fresh is well positioned to meet this rising demand."
Innocent Mushi, CEO of Tanga Fresh commented, "The investment from DOB strengthens our working capital flows and production capacity. This will be key in supporting Tanga Fresh's innovation and increasing its national market penetration."