Namibia's environment and tourism deputy minister, Uahekua Herunga, has encouraged livestock farmers in the country to parallelly cultivate crops to help ensure food sustainability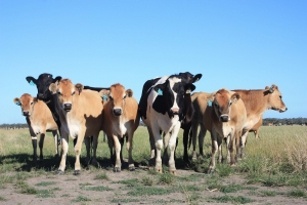 Integrated farming would enable farmers to withstand the effects of climate change. (Image source: timobalk/sxc)
"It is highly recommended that we should start integrated farming, have a farm and also keep livestock to ensure that we have food for our families," Herunga said.
"Crop farmers have food to put on the table, compared to livestock farmers who first have to sell livestock to get money and then buy food. When cows do not calve, there is no milk, nor can farmers slaughter livestock every week to eat," he empahsised.
According to research conducted by Food and Agriculture Organization (FAO) and The Intergovernmental Panel on Climate Change (IPCC), integrated farming could be more resilient to climate change than specialised farming.
The report stated that while increased temperatures could see crops' profit fall, higher rainfall could reduce profits for livestock farms. There was strong evidence that livestock species were vulnerable to climate change.
Though some livestock species could be raised in hot dry savannah zones, integrated farming would enable farmers to withstand the effects of climatic change.
Policy makers have been called to support farmers in making the switch to integrated farming but the studies warned that variables such as electricity supply, water availability, soil type, crop and livestock prices need to be taken into account.
Regional differences also play a major role, the research said, revealing that West African farmers accept integrated farming as they tend to mix crops with goats and sheep, while farmers in Zambia lean towards livestock-only farms.