The Cheetah Conservation Fund (CCF) has supplied four puppies from its Livestock Guarding Dog (LGD) programme to the Ruaha Carnivore project in Tanzania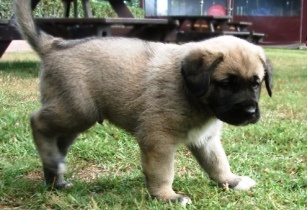 CCF has sent four Kangal puppies from Namibia to prevent livestock numbers depleting in Tanzania. (Image source: My Sirapinar)
The Kangal breed of puppies, of which two males and two females have been provided, have been trained to protect small livestock against wolves and bears, CCF revealed.
CCF's guarding dog programme has allocated Namibian farmers with a total of 450 dogs since 1994, the organisation said.
The livestock guarding dogs are able to deter predators through their bark, with predation rates proven to fall by 80 to 100 per cent with use of the dogs, CCF stated.
"We've been developing programmes in Namibia to save predators for nearly 25 years, working from here to help cheetahs in other countries. Our research shows that solutions like the dogs are very effective," said founder and executive director Laurie Marker on the LGD programme.
"Every time we help start a new programme in another country, we're thrilled, because we know we're making real progress in the race to save the cheetah, and all predators," Marker added.