A US government organisation has awarded a K730mn (US$150,857) grant to the Mongu Dairy Cooperative Society (MODACO) and the Zambia Agribusiness Technical Assistance Centre (ZATAC) to help Zambian dairy farmers increase their milk production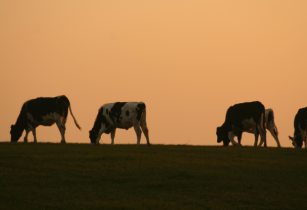 The USADF's grant will go towards increasing milk production in Zambia. (Image source: Melanie Kuipers/sxc.hu)
The grant, provided by the United States Development Foundation (USADF), will also be used to strengthen disease prevention and control through the purchase and installation of spray races, as well as improve produce collection.
According to the Times of Zambia, the grant would help Zambian dairy farmers and cooperative members procure dairy animals, and increase MODACO's capacity to produce and sell milk.
ZATAC chief executive officer Likando Mukumbuta said, "USADF is providing [the funds] to MODACO for them to expand its dairy business and the target areas for this investment will include Mongu, Sefula, Limulunga and Lealui.
"MODACO will procure and install an additional 15,500 litres cooling tank to be located in Lealui to maintain the quality of milk and prevent losses resulting from milk spoiling, and also to install a backup generator," he added.
MODACO board chairperson Muyongo Muyongo noted that the recent introduction of exotic dairy breeds would help increase milk production in parts of the country, which would help increase job opportunities for local youths and women, as well as increase income for farmers.