Global pork prices fell significantly lower as the recovery of production has outpaced demand, according to Rabobank's Pork Quarterly Q4 report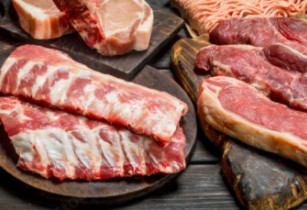 The report said domestic demand is expected to slow down as higher costs are passed through to consumers even with pork exports staying high. (Image source: Adobe Stock)
Analysts said that improved herd health and reduction in African swine fever (ASF) impacts are two reasons prices stabilised but remained well below the peak.
"Pork prices are also lower seasonally yet remain heavily dependent on pandemic restrictions and macroeconomic trends. Labour constraints in some markets and cost inflation will pressure production margins and could also slow herd growth," the report stated.
The report said domestic demand is expected to slow down as higher costs are passed through to consumers even with pork exports staying high.
Pork production in the European Union saw hog prices go 24% below the five-year average. Analysts said this happened due to larger slaughter and weaker demand in both domestic and export markets. Rabobank also expects German and Dutch producers to liquidate their herds and reduce production in the coming months. The European markets are also facing labour challenges at some plants, but the impact is not widespread.
ASF has had an enormous butterfly effect on commercial trade. It reduced imports of foods due to the increase in the global value of meats.
Other than the negative impact on local farmers' livelihoods, prices on pork, chicken and beef have increased with the global change in value due to a new scarcity of pork. This has drastically reduced the accessibility to the protein of any kind for rural communities.