Dr. Jessica Martin, a PhD research student at University of Glasgow, has successfully created a 'neck dislocation glove' which aims to humanely kill chicken on poultry farms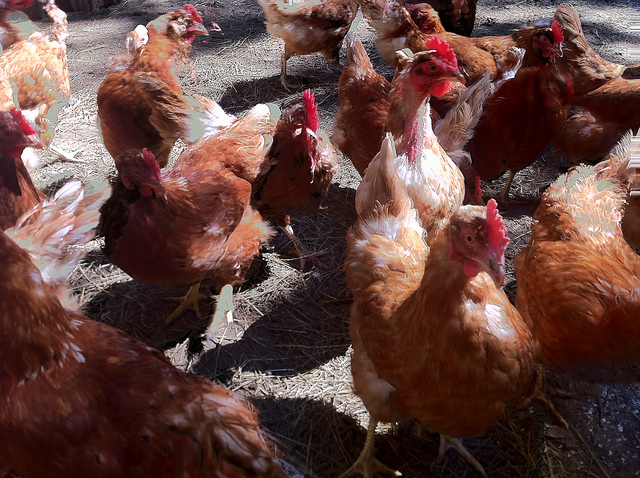 The device showed promise in optimising the process and reducing the time to brain death. (Image Source: erringreg/Flickr)
Dr. Martin won the Humane Slaughter Assocaition Centenary research training scholarship back in 2011 following which she pursued her research at the university aimed at designing a mechanical device to make chicken slaughter more humane.
She designed and prototyped four mechanical devices involving a new mechanical cervical dislocation glove, as a humane alternative to the manual cervical dislocation (MCD) currently used to kill chickens.
The device showed promise in optimising the process and reducing the time to brain death as well as reducing inconsistencies seen in the current processes. The research continues with investigations on about how to produce it commercially as a competitive replacement for MCD.
The devices were tested for their reliability and welfare impact using post-mortems, reflexes and behaviour, and brain activity analysis.