Olam International announces a US$150mn investment in animal feed mills, poultry breeding farms and a hatchery in the Nigerian states of Kaduna and Kwara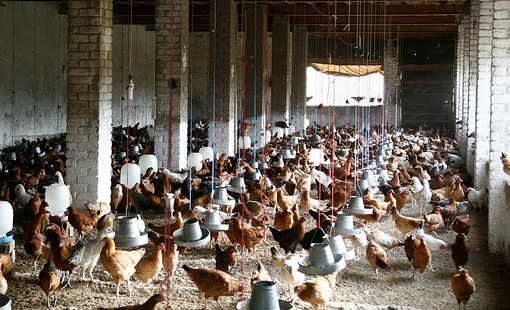 The project will create more than 100,000 mt of in-house storage and this is expected to improve food security in the country. (Image Source: World Bank Photo Collection/Flickr)
This announcement was made at a ceremony in Kaduna that was attended by the Olam Group Nigeria, the governor of Kaduna, Malam Nasir el-Rufai, and minister of agriculture and rural development chief Audu Ogbeh who was representing the President of Nigeria Muhammadu Buhari.
"Domestically produced meat is being hampered by a lack of good quality feed, support for farmers and availability of young stock, but consumption is set to increase. By investing in poultry and fish feed, we can utilise the wheat bran from our wheat milling operations, as well as maximise our sourcing networks to buy corn and soy from local farmers. Our investment in the hatchery will help boost poultry production and, in the long run, help reduce the country's reliance on import," said Olam CEO for Africa Venkataramani Srivathsan.
Of the total investment, approximately two-thirds will be used for building and operating the facilities in Kaduna and the remaining will be invested in an integrated poultry and fish feed mill in Kwara.
At full capacity both mills are expected to produce more than 600,000 metric tonnes of feed. The Kaduna mill will supply mainly Nigeria's northern markets, while the Kwara plant will cater to the southwest region. The mills will source corn and soybeans locally and it is hoped that this will encourage domestic production of these crops.
The poultry breeding farm in Kaduna is expected to produce more than one million hatching eggs each week to the hatchery.