The Ministry of Agriculture announced that it has produced two internationally certified animal disease vaccines through the National Animal and Plant Health Laboratory based in Villagio, Asmara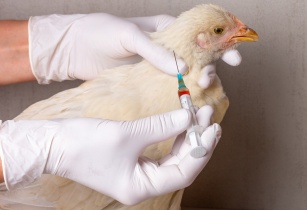 The two vaccines produced are PPR-against small ruminant disease and Newcastle-an important poultry disease. (Image source: Adobe Stock)
According to Efrem Gebremeskel, director of the National Laboratory, the two vaccines produced are PPR-against small ruminant disease and Newcastle-an important poultry disease. Gebremeskel explained that the two vaccines were selected for production since they could address two very important diseases which otherwise had to be imported at a much higher cost.
He further outlined the importance of these two vaccines in terms of self-reliance, saving hard currency, shortening the procurement process during outbreaks of diseases, and also strengthening the country's production capacity with young experts taking centre stage.
Regarding the quality of the vaccines, Gebremeskel indicated that standard quality control measures were conducted at the national level through the National Animal and Plant Health Laboratory Quality Control, and the Ministry's Regulatory Services as well as internationally by the African Union Pan African Veterinary Vaccine Centre, an international quality control institute delegated by the Food and Agricultural Organisation (FAO) and World Animal Health Organisation.
Gebremeskel also commended the all-round support the National Animal and Plant Health Laboratory provided by the relevant Government institutions and partners, while further noting that the National Animal and Plant Health Laboratory had planned to produce two more vaccines for infectious bronchitis and sheep and goat pox.