The Government of Zimbabwe has commenced updating its antimicrobial resistance (AMR) National Action Plan (NAP) 2023-2027, to replace the previous NAP (2017-2021) which had lapsed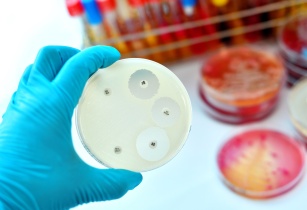 Zimbabwe was one of the first African countries to put in place its NAP with the objective of reducing the drug resistance index. (Image source: Adobe Stock)
The review provides an opportunity to assess the impact of activities carried out during the last five years and assist with developing evidence-based policies and decisions and evaluate procedures and indicators that could be adopted to achieve strategic objectives within the new plan. Updating NAP will help determine the necessary interventions to address AMR, leaning on a comprehensive 'One Health' approach and promoting cooperation and coordination between sectors at the national level.
The use of NAPs, which have well-defined goals, strategies, and policies as well as frameworks, is essential in the fight against AMR. During the implementation of Zimbabwe's old NAP, a number of achievements were noted. Zimbabwe was also one of the first African countries to put in place its NAP with the objective of reducing the drug resistance index standing at 66.6% against a benchmark of 25%. The World Health Organisation (WHO) is currently coordinating the creation of a One Health Dashboard by integrating laboratory information systems from all the One Health sectors in Zimbabwe to enable real-time sharing of data.
The United Nations, through FAO and WHO continues to support the Government of Zimbabwe to reducing the drug resistance index and strengthening the One Health Initiative. The following areas are being supported: implementing action of national plans, developing guidance, advice and tools, and gathering data and evidence to shape policies and drive action.
"The momentum is now there, and it is important for the Government of Zimbabwe to keep building on these achievements to deal with AMR," said Stanley Midzi, WHO Zimbabwe Health Systems Strengthening technical officer.