Through an amendment legislation, the European Trade Commission has placed Morocco on the list of countries authorised to export poultry products to EU member countries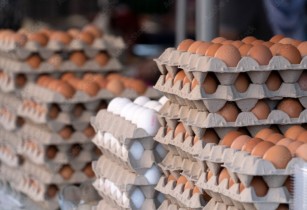 The commission approved the application after ensuring that Morocco's poultry products conformed to the EU health regulation. (Image source: Adobe Stock)
Morocco had submitted an application to the commission requesting access to the EU single market. The commission approved the application after making sure that Morocco's poultry products conformed to the EU health regulation. The decision was announced in the Official Journal of the European Union.
The announcement comes as a ray of light in the ongoing situation of the poultry sector in the country, which is facing issues due to high production costs.
In a statement, the EU's delegation to Morocco noted that, "Given the large economic size of the European market and its proximity to Morocco, this decision could have a positive impact on the Moroccan poultry production sector."
According to a report by Morocco World News, the ambassador of the European Union to Morocco, Patricia Llombart Cussac, said, "I am delighted with this decision, which is part of the common ambitions and mutual commitments of the EU-Morocco partnership for shared prosperity."
She added that Morocco can now export poultry meat products to the 27 EU member states, and thus access a market of nearly 450 million consumers.
The decision consolidates the EU's position as Morocco's largest trading partner. Almost 56% of Morocco's exports went to the EU in 2019, while almost half of Morocco's imports came from the EU in the same year.
Morocco's exports to the EU reached US$15.42bn in the same year, consisting mainly of electrical machinery and transport equipment (40.8%), agri-food (16.2%), and textile and clothing (15.1%).
The two entities ratified a mutual Free Trade Area agreement in 1996.