Specialty chemicals company Evonik has increased the net price of MetAMINO® (DL-Methionine 99 per cent, feed grade) by up to nine per cent worldwide with immediate effect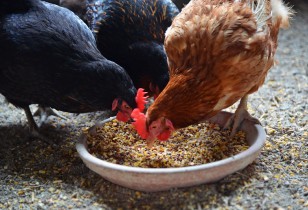 The company stated that all existing contracts and supply agreements will be honoured. (Image source: United Soybean Board/Flickr)
The company has confirmed that all existing contracts and supply agreements will be complied with.
DL-Methionine is an essential amino acid used in animal feed for poultry and pigs. It's an essential amino acid that animals don't produce on their own, so they have to get it from their food.
In order to meet such requirements, additional methionine must be provided in the feed as a nutritional feed additive, as its deficiency in animals can cause fatty liver, slow growth, muscle atrophy and bone strength decreasing.
In this context, Evonik's MetAMINO® ensures the adequate supply of sulphur amino acids, particularly the essential methionine. This significantly improves animal performance in poultry (broilers and layers), swine, fish and shrimp.