The 11th session of Sudan Poultry Expo (SPE) will be held from 25-27 February 2020 at Khartoum International Fair Ground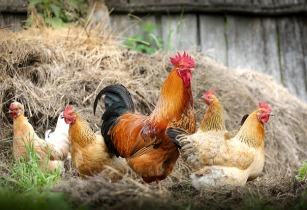 The event will focus on poultry, livestock and agricultural production in Sudan as well as in Africa. (Image source: svklimkin/Pixabay)
The event will be dedicated to the development of poultry, livestock and agricultural production in Sudan and the entire African region.
The expo is expected to provide the exhibitors and visitors with knowledge-sharing across a wide range of topics and is considered as one of the leading poultry expos in Africa and the Middle East.
SPE was widely promoted in international events and magazines. The upcoming edition of SPE will be held under the patronage of minister of animal resources and under the auspices of the Ministry of Animal Resources, the Ministry of Industry & Trade and Ministry of Agriculture and Animal Resources Khartoum State (Sudan).
SPE is supported by Sudanese Veterinary Association; Sudanese Agricultural Council; Sudan Poultry Science Association; Sudan Chamber of Commerce and the Middle East and North Africa Poultry Magazine (MEAP).
The 11th session of SPE will include the sectors such as Sudan dairy & meat cattle show; Sudan fish tech show; milk technology show; refrigeration exhibition; poultry, meat and milk festival.