In order to maximise economies of scale and utilise robust processes, Evonik will cluster its MetAMINO (DL-methionine) production at three regional hubs (Americas, Europe, and Asia)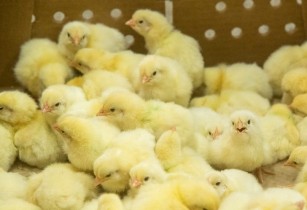 All three of Evonik's MetAMINO plants operate on cost-leading technology lines. (Image source: UA System Division of Agriculture/Fred Mille/Flickr)
Evonik is a leading global manufacturer of DL-methionine, an important amino acid used in modern feed formulations, allowing the company to play a major role in addressing the supply of sustainable animal protein, food safety and animal welfare.
All three of Evonik's MetAMINO plants operate on cost-leading technology lines and offer opportunities for further expansion. They are also ready for cost-efficient modular debottlenecking.
Following this strategy, Evonik is to close the smallest of its MetAMINO plants with an annual capacity of 65,000 tonnes, located in Wesseling, Germany, by the end of the first quarter of 2021. In addition, Evonik will invest approximately US$29mn to upgrade its global methionine intermediate plant in Wesseling to safeguard the long-term supply of the Antwerp site and strengthen its European MetAMINO-Verbund.
This will lead to a better cost position – through improved utilisation of capacity – with economies of scale and an enhanced ability to adapt to any market condition.
Dr Emmanuel Auer, head of Animal Nutrition business line at Evonik, said, "The methionine business is important for Evonik, now and in the future. We will adapt to market challenges and prepare our asset set-up for the highest efficiency and further optimised cost structures. We have engaged in continuous efficiency measures and programs over the past few years. As part of structural asset optimisation, the time felt right to close the smallest methionine asset."