Perdue Farms' senior vice-president of technical services and innovation Dr Bruce Stewart-Brown said that high-welfare outcomes are possible regardless of the breed of broiler chickens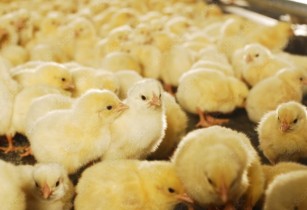 Perdue Farms continues to educate its growers on the best ways to maintain a high standard of chicken. (Image source: Adobe Stock)
While responding to claims of no evidence on alternative breeds giving better welfare outcomes compared to the conventional breeds, during the 6th Annual Perdue Farms Animal Care Summit, Stewart Brown said that high-welfare outcomes were possible with both types of breed, but achieving those outcomes is somewhat easier for some breeds.
Perdue Farms, is a broiler producer and is also involved in animal feed and pig production.
"Today's breeds can be definitely raised to high-welfare standards. Alternative breeds are super forgiving in different kind of situations, and much easier to raise and get good welfare outcomes," Stewart Brown said, while speaking to WATTPoultry.
Stewart-Brown added because of welfare challenges Perdue Farms has a strong welfare programme and continues to educate its growers on the best ways to maintain a high standard of chicken, no matter what breed the chicken is.
Also speaking during the summit were Mark McKay, president of Perdue Premium Poultry and Meats and Mike Levengood, Perdue's chief animal care officer and farmer relationship advocate.