Global animal nutrition and feed company, Nutreco, has shown interest in investing in Ghana's poultry industry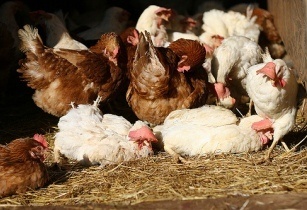 Nutreco currently has a plant in Egypt where it produces feed for farmed tilapia in the country. (Image source: Marji Beach)
An official for the company was in the country as part of a West African tour to identify business opportunities in a bid to expand feed production in Africa.
Poultry farmers continue to face issues with feed costs causing the broiler sector of the poultry industry in Ghana to face competition from imported poultry.
In a presentation delivered to officials of the Ministry of Food and Agriculture (MoFA), Nutreco CEO Knut Nesse said that the company could provide feed to Ghana, which would benefit key players across the value chain.
"The company has what it takes to put Ghana's poultry on its feet so far as feed is concerned," Nesse remarked.
The chief director of MoFA, Maurice Tanco Abisa-Seidu, insisted that the ministry would provide adequate support to any company that worked towards promoting growth to the poultry sector.
Nutreco currently has a plant in Egypt where it produces feed for farmed tilapia in the country and across Asia, Europe and the Americas.