OP Finnfund Global Impact Fund I, the emerging markets impact fund in Finland, has invested US$5mn in EthioChicken, an Ethiopian poultry company, to generate good jobs, improve food security and reduce poverty in Ethiopia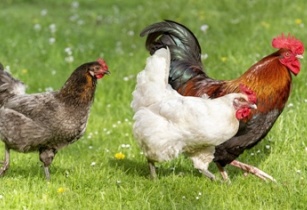 OP Finnfund Global Impact Fund invests in EthioChicken, a forerunner in Africa poultry farming. (Image source: Adobe stock)
EthioChicken operates eight poultry farms and four hatcheries, which produce and supply young chicken for households in rural Ethiopia. EthioChicken is also a significant feed producer with its two feed mills. The company has been financed by Finnfund since 2017.
David Ellis, CEO of EthioChicken, said, "We are very happy to welcome OP Finnfund Global Impact Fund I into the shareholding of the company. Finnfund has been one of our strongest allies and supporters, and we look forward to continuing to work with them and the fund as we scale up operations and continue our quest of making farmers healthier and wealthier through poultry."
Tuomas Virtala, head of Asset Management at OP Corporate Bank, said, "Improving nutrition and livelihoods in rural Ethiopia fits well to the investment strategy of OP Finnfund Global Impact Fund I. EthioChicken has done remarkable work in developing their business, and we are excited to support the work through this funding."
OP Finnfund Global Impact Fund I seeks positive impacts on, for instance, climate change, food security, gender equality, and the availability of financing. The second round of funding ended in December, and the total fund size now stands at US$164mn. OP Finnfund Global Impact Fund I focuses on three main industries in developing countries: renewable energy, financial institutions, and sustainable agriculture.
Major development impacts through jobs and better nutrition
EthioChicken employs directly roughly 1,600 employees of which 587 are women (38%). In addition, through their network of 8,000 entrepreneurs who nurture, grow and sell the chicks the company employs approximately 16,000–24,000 primarily young Ethiopians. The young chickens are then sold mostly to local farmers and households. Last year, the company reached about 3 million farmers or households in rural Ethiopia, generating income and improving the nutrition of millions of people.
Improving food security is particularly important in Ethiopia, which is among the world's poorest countries. In recent years, the country has suffered drought and desert locust invasion, which has affected particularly farmers and other people living in rural areas. There has also been political unrest in the country. At the same time, Ethiopia is one of the countries where the population is growing fastest in the world; Ethiopia's current population is about 117 million and is expected to surpass 200 million by the end of 2049.