A project aimed at assisting smallholder poultry farmers, especially women, in sub-Saharan Africa was launched last week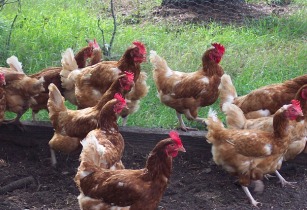 One of the aims of the project is to increase the egg yield per chicken. (Image source: PublicDomainPictures/pixabay)
The African Chicken Genetic Gains (ACGG) project is expected to benefit more than 2,400 households engaged in poultry farming. Speaking at the launch of the project, acting director general of Tanzania Livestock Research Institute (TALIRI) Dr. Daniel Komwihangilo said that the primary objective is to make women in sub-Saharan Africa productive.
He explained that the project focuses on women smallholder farmers because they comprise 70 per cent of poultry keepers in Africa, making them the key drivers of transformation of the chicken value chain. He added that the Bill and Melinda Gates Foundation had contributed close to US$1.48mn to the project while the government would add another US$950,000, which will facilitate the availability of 48,000 of tropically adapted improved chicken.
The project is likely to be carried out under public-private partnership. This would make possible availability of farmer-preferred genotypes to increase smallholders' access to at least three genetically improved chicken of their choice, said Dr. Komwihangilo, adding that each chicken in Tanzania lays 40 eggs on average, but that the number could up to 200 through this project.
"This project has potentials for faster growth and more egg production compared to most of our indigenous or local ecotypes. We focus on women because we want to improve their income to enable them meet social obligations in their families," he said.
The permanent secretary in the Ministry of Livestock and Fisheries Development, Dr. Yohana Budeba, was also present at the launch and spoke about the socio-economic benefits of the project. He said that the combined income from chicken meat and eggs in Tanzania adds up to more than US$550,000 per year, he added.
Dr. Komwihangilo revealed that the project will be implemented from 2015 to 2019 in Tanzania, Ethiopia and Nigeria in collaboration with TALIRI, International Livestock Research Institute (ILRI), Sokoine University of Agriculture and other stakeholders.