South Africa and the US have reached an agreement to end 'anti-dumping' duties on US poultry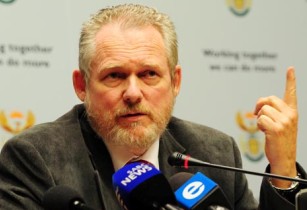 Trade minister Rob Davies says the agreement represents a "commendable effort". (Image source: GovernmentZA/Flickr)
The US had been unable to export chicken to South Africa due to a row over the undercutting of local producers by the 'dumping' of low-cost bone-in chicken by American companies.
The disagreement had been causing a delay to South Africa's inclusion in a renewed African Growth and Opportunity Act (AGOA), but the issue has now been resolved following talks between the countries' respective governments in Paris.
Spokesmen for the governments said that a framework for action had been agreed to allow US poultry renewed access to the South African market, and will be implemented once the necessary regulatory steps and consultations had been taken by both sides.
South African trade minister Rob Davies said, "The framework agreed by the two industries facilitates South Africa's continued participation in AGOA and is a commendable effort by the poultry industry in the interest of the South African economy."