Ghana has been urged to join the International Poultry Council (IPC) by its president James Sumner, who is also president of the USA Poultry and Egg Export Council (USAPEC)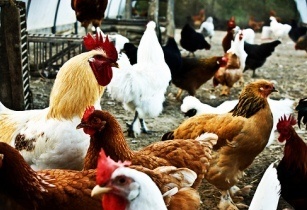 The IPC encourages countries to work alongside each other on common issues affecting the poultry industry. (Image source: Hadleygrass is asparagus/flickr)
The IPC is a body formed to bring together poultry industry leaders across the globe to address issues of trade and science as well as improve relations among nations.
James Sumner told a Ghanaian delegation who were on an educational trip to Atlanta in Georgia, USA, "I was pleased to hear you have a Ghana Poultry Farmers Association and it will be really wonderful for the association to be a member of the International Poultry Council (IPC)."
Members of the delegation consisted of those from Ghana's Ministry of Food and Agriculture, poultry farmers and members of the media.
The IPC enables countries to work alongside each other to devise solutions for the common issues affecting the poultry industry.
The council has 26 members which account for 90 per cent of world poultry production, although only two African countries, Egypt and South Africa, are members of the council.
Sumner said that the UN Food and Agriculture Organisation (FAO) and the World Organisation for Animal Health (OIE) have recognized the IPC as the 'official body of the world's poultry industry'.
"This is a way we can communicate our positions on key issues to these world organisations directly without going through some of our governments," Sumner noted.