As mobile phones and improved connectivity spread across the world, open data is gaining its importance to solve issues from mapping Ebola to protecting banana crops in Africa, according to a report by Open Data Institute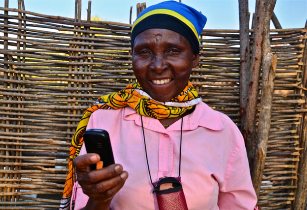 Open data is the idea that certain data should be freely available to everyone to use and republish as they wish, without restrictions from copyright, patents or other mechanisms of control. (Image source: CCAFS/Flickr)
The report, supporting sustainable development with open data, has revealed that the use of open data has protected banana farmers' livelihoods in Uganda, helped parents to assess school performance in Tanzania, exposed US$62mn in potential health savings in Southern Africa, mapped the Ebola outbreak to save lives in West Africa and engaged citizens in policy-making in Nigeria.
Liz Carolan, international development manager at Open Data Institute, said, "This report shows how open data is solving old and established problems with new approaches, as numerous examples from across Africa illustrate. It demonstrates that open data really can fire innovation in governments as well as the private sector. In order to make the sustainable development goals a reality, what we now need to see is governments, NGO's, industry and communities coming together to push for the publication and use of open data."
The report, however, also noted a few problems regarding the usage of open data in the country — a lack of high-quality data, a weak enabling environment (low connectivity or scarce technical skills), mismatch between the demand for open data and the availability of appropriate datasets, the digital divide between rich and poor and a lack of metrics to track and quantify demonstrable impact.