Belgium-based Nutriad has set-up a corporate website enabling customers to be kept informed about market trends, feed additives and to resolve other queries they may have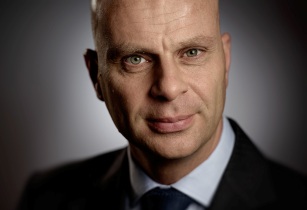 Nutriad CEO Erik Visser. (Image source: Nutriad)
The company designs and delivers feed additives for pigs, poultry, ruminants, aquaculture, equine and pets and supplies customers in more than 80 countries worldwide.
"At Nutriad, we combine the knowledge and network of a global player with the flexibility and personal service of a small family company. On our website we invite visitors to contact our dedicated product specialists and local sales staff. They will share their knowledge of species, market trends and feed additives with our customers and address the issues that matter most to them," stated CEO Erik Visser.
According to Nutriad, its new website will connect customers with its staff around the world, offering practical solutions.
"The global population will increase by 50 per cent in the next four decades. Livestock and aquaculture production has never been more challenging. Limited availability and the changing quality of raw materials challenge intake, growth and performance. And finally, we also notice growing consumer awareness and increasing governmental regulations, especially related to health and feed & food safety," added Visser.