African sugar mills are contemplating diversification into power generation and ethanol production in order to increase profits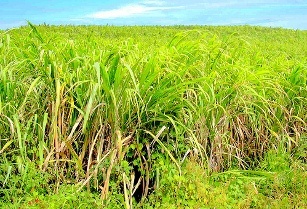 Fuel from sugar cane is generated through the production of bioethanol. (Image source: parhessiastes/flickr)
According to Frost & Sullivan (F&S), African investment in projects aimed at producing ethanol from sugar cane for fuel consumption will increase in the medium to long term.
F&S research analyst Richard Orendo Smith said the current price of fossil fuels made such projects economically profitable.
"Fuel from sugar cane is generated through the production of bioethanol, while power generation emanates from burning sugar cane residues, also called bagasse," Smith explained.
The South African Sugar Association (Sasa) pointed out that the sugar industry produces about 20 million tonnes of cane each year, the biomass of which is equivalent to 1.75 million tonnes of coal, with a power-generation potential of 1.6GWh.
Cogeneration in the sugar industry would result in huge investment and the creation of more jobs, Sasa said.
Tongaat Hulett, a major South African producer, stated in its 2011 financial report that it expected to benefit significantly from electricity and ethanol developments, going forward.
Angola is developing a sugar and bioethanol project which covers 4,000 hectares of land under sugar cane cultivation. It is expected to produce 30 million litres of ethanol, 250MT of sugar and an estimated 160,000MW. The total initial investment for the project is estimated to be US$250 million.
Sierra Leone has invested $340 million in 10,000 hectares irrigated and mechanised land for its bioethanol project, which is expected to come on stream by the end of 2013. Its is expected to produce one million tonnes of sugar cane per annum, 93,000MT of ethanol and generate power of 15MW for the national grid.
Most of the bioethanol produced through these projects has been earmarked for the European Union market, where a greenhouse law that requires fuel companies to mix refined crude oil with at least 10 per cent bioethanol will come into effect by 2020.
About 60 per cent of global uncultivated arable land is located in Africa, F&S said, and highlighted that the continent's climate is suitable for sugar cane cultivation, especially under the tropical or semitropical climatic conditions of West, Central and East Africa, as well as parts of southern Africa.