Faced with the looming challenge of escalating logistics costs across the cold chain, Africa's perishable shippers and logistics experts have called for the implementation of urgent measures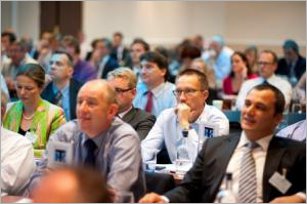 Logistics costs in Africa are up to four times higher than other countries (Image source: Cool Logistics Africa)
"We are playing catch up in South Africa and may have no more than seven years left before congestion and delays put the region on a back foot," GoReefers CEO Delena Engelbrecht pointed out.
She was speaking at the Cool Logistics Conference which recently took place in Cape Town, South Africa.
According to experts, logistics costs in Africa are up to four times higher than other countries. In South Africa, the costs pitched at 13.5 per cent of GDP, which is much more when compared with the US and other main trading partners.
West Africa is already becoming an important source for fruit and vegetables. Mangoes from Mali, bananas and pineapples from Ghana, Cameroon and Cote d'Ivoire are in demand despite logistical hurdles and infrastructure challenges.
Sharing his insight, Dole South Africa, Shipping & Logistics Manager, Andy Connell, explained that the spirit of logistical innovation lay in the passion for detail, combining a unique creative approach with practical awareness of challenges in ports, shipping and inland terminals across the entire perishable supply chain from producer to retail shelf.
The continent needs to compete on global markets and seize the opportunities offered by the agriculture sector in not just South Africa, but also transition countries such as Cameroon, Ghana, Kenya, Mozambique, Senegal, Tanzania, Uganda and Zambia.
Outlining potential significant trade shifts in the region, and heralding the entry of the African consumer in the near future, Kenya's Sunripe director Hasit Shah said, "We need to integrate the small holder into the cold chain."
In order to develop more effective supply chain, transport infrastructure and ports need to be improved and become more reliable. Ineffectiveness at the ports has been driving the high cost of sea freight, which is passed back to the growers.
Expressing hope that some of the 'occasional shocks' to the Southern African supply chain will be avoided in the future, Maersk's Southern Africa cluster head, David Williams, warned that the problems of equipment shortage in refrigerated maritime transport will not go away, especially as this market sector is expected to grow and older units have to be withdrawn.
Striking a positive note, Transnet National Ports Authority chief executive Tau Morwe, outlined the US$38.7 billion capital investment programme to improve South African ports and global logistical competitiveness.
He said Transnet would engage more proactively with the private sector in order to tackle operational constraints and to become generally more demand-driven.