The Association for Strengthening Research in Agriculture in Eastern and Central Africa (ASARECA) is set to carry out a US$1.2mn project to establish an online portal where farming research and information can be shared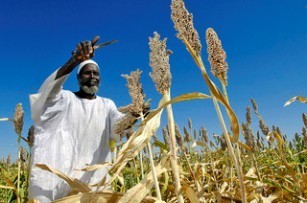 ASARECA hopes the US$1.2mn project will aid African farmers and boost the countries' economic growth. (Image source: Africa Renewel/ Flickr)
Through the creation of an online platform, accessible only to ASARECA members, the collective hopes to improve farming in Africa with regards to both quantity and quality of produce.
The African Development Bank (AfDB), through the Forum for Agricultural Research in Africa, is funding the US$1.2mn project.
ASARECA executive director Dr Seyfu Ketema has expressed the necessity of utilising an online system.
"Given its reach we must use the internet. The internet has become a major source of information and we cannot afford to ignore it," Ketema said.
ASARECA is a non-profit organisation, consisting of 11 member states, including Kenya, Ethiopia, Madagascar and Sudan. It aims to combine the central and eastern nations' agricultural knowledge in order to develop agricultural-led economic growth.
In a time when Africa's farming industry is facing challenges, such as rising food prices, the effects of climate change and a fast-growing population, the ASARECA hopes that the online portal will signify a boost in Africa's agricultural sector.
National Agricultural Research Organisation (NARO) director general, Emily Twinamasiko, said, "The impact that research and innovation can have on agricultural and rural development and natural resources management [in Africa] is limited, because most of the new information and knowledge generated is not easily accessible."
Twinamasiko explained that a communal online platform will help nations to both distribute and gather information necessary in making Africa's agricultural sector profitable and a global competitor.