Newly-formed AgXelerators (AgX) has chosen Purdue Research Park, Indiana's largest Certified Technology Park (CTP)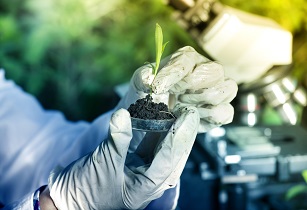 AgXelerators is rapidly expanding their agriscience business by delivering end-to-end support and partnership to its clients. (Image source: Adobe Stock)
Housing more than 250 high-tech companies working in a wide array of market segments, the Purdue Research Park which is owned and operated by the Purdue Research Foundation offers top notch lab facilities required for best-in-class research and innovation.
The Purdue Technology Centre (PTC), which is the incubator of the Purdue Research Centre, offers scalable Class A office and wet lab space, as well as shared conference rooms and co-working facilities, including connections to the scientific and technical expertise of faculty and students.
"This is the perfect place for us," said Mark Zettler, president and co-founder of AgXelerators. "It not only has everything we need in terms of premium lab facilities but also puts us in the heart of one of the best research hubs in the world, where we have the added benefit of collaborating with other industry experts."
AgXelerators is rapidly expanding their agriscience business by delivering end-to-end support and partnership to its clients. They partner with biological and chemical crop protection companies to formulate their active ingredients into efficient, sustainable, commercial products.
For more information, visit: agxelerators.com