Food processing company Cargill has completed the US$12.5mn expansion of its premix facility in Pietermaritzburg, South Africa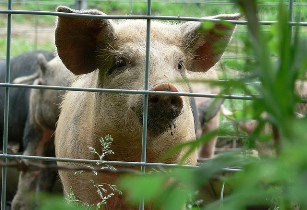 Cargill provides food, agriculture, financial and industrial products and services in Africa. (Image source: Vicky Somma/Flickr)
The Pietermaritzburg facility produces poultry, ruminant, swine and pet food with vitamin and mineral premix and base mix products for animal producers, which is marketed under the Provimi brand across sub-Saharan Africa.
According to Cargill, the state-of-the-art facility combines the latest feed safety technology and product quality capabilities, including automated barcode scanning and ingredient dosing. The design provides operational flexibility and minimal cross-contamination risk.
Gudo klein Gebbink, regional director of Cargill's Provimi brand in sub-Saharan Africa, said, "Our team of dedicated people take great pride in producing high-quality, safe animal feed products to meet our customers' expectations. The Pietermaritzburg facility will aim to boost efficiency and improve product quality."
David Webster, president of Cargill Animal Nutrition's premix business, added that the Pietermaritzburg facility will also support the local community and provide assistance to many agricultural organisations.