Nigeria is drafting legislation to ban the importation of fertiliser, it has been revealed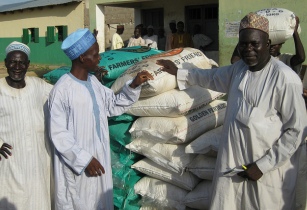 Nigerian planning minister Abubakar Olarenwaju Sulaiman said a ban on the import of fertiliser is necessary to protect local producers. (Image source: IFDC Photography/ Flickr)
The revelations were made by Nigerian Planning minister Abubakar Olarenwaju Sulaiman on a recent visit to Super Phosphate Fertilizer and Chemicals Ltd in Kaduna.
The ban will reportedly also include any other products which the Nigerian economy has the capability to produce, in a bid to reverse the adverse effects of cheap foreign imports on the local manufacturing industry.
Sulaiman said, "We need to stop importation of products that we can produce in Nigeria, including fertilisers.
"A policy statement is coming out in a few weeks to address this. What we can produce in Nigeria, we must not import."
Sulaiman also reiterated the government's commitment to revamp the power sector, saying, "Government is doing everything right to make sure that the power sector works better and more efficiently for Nigerians to enjoy. The idea of privatisation is in the best interest of Nigerians."
The World Bank estimates that over half the population of the West African state has no access to electricity.