The 38th meeting of the Committee of Experts of the ECA Conference of African ministers of finance, planning and economic development, in Marrakech, Morocco, has highlighted the need to digital methods for agriculture and the overall economy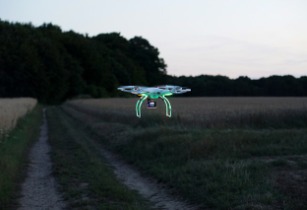 Application of digitalisation is getting widespread in agricultural sector. (Image source: Kira Hoffmann/Pixabay)
Convened to critically discuss and share experiences around the theme "Fiscal policy, trade and the private sector in a digital era: a strategy for Africa," the experts mainly evoked questions of speed and productivity, governance, timeliness and cybersecurity associated with digitising fiscal regimes.
"Digitalisation has the greatest potential to influence trade and productivity in Africa," asserted Adam Elhiraika, head of ECA's macroeconomics and governance division, who buttressed his points with examples from Rwanda and South Africa, using evidence from the soon-to-be-launched 2019 Economic Report on Africa.
While Rwanda has increased its tax collection by a commendable six per cent of GDP due to digital strategies, South Africa has reduced the cost of revenue collection for both the State and taxpayers by 20 per cent by going virtual with the process.
He opined that Africa should expect to see further success stories as more countries get converted to digital methods, which make it easier than ever before to access hitherto hard-to-tax domains such as agriculture, the informal sector and the digital economy itself.
According to Elbakkouri Aziz, heading the Moroccan team of experts at the session, these and other policies on the digital economy should be practical and citizen-centred.
Makki Mohammed Abdelrahim Allan, director general of the Ministry of Finance and Economic Planning of the Republic of Sudan, revealed, "We are rolling out a digital identification program, which takes into account tax and business information of citizens and we are hoping it will pay a great role in revenue collection."
"Local councils are best placed to tap revenue from the informal sector, and should be drafted in to do so," said Mayacine Camara, mayor of Koungheul, in Senegal.
Ambassador Raj Busgeeth of Mauritius explained that his country had made much progress on digital tax collection, noting that performance has been enhanced by incentives to citizens who pay their tax online.
Ahmed Kamaly, deputy minister for planning affairs, expressed that e-government services and tech centres have proved advantageous in Egypt by reducing transaction costs, enhancing investments and reducing the incidence of corruption related with revenue collection.