Senegal's first indigenous solar power station produces 20MW megawatts of electricity which Energy Resources Senegal sells back to the state-owned power company Senelec as part of a power purchase agreement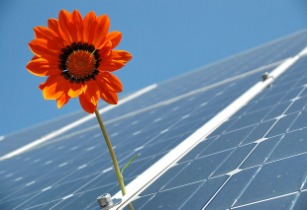 Senegalese President Macky Sall has placed renewable energy high on his list of national goals. (Image source: gerhardt12/Pixabay)
"Two limitless local resources—energy from the sun and local confidence— that's what it takes to win," said CEO of Energy Resources Senegal, Moustapha Sene.
Moustapha Sene's 40 ha solar farm in the Koalack region receives 3,000 hours of direct sunlight a year. His entire team, from electrical engineers to financial advisors, is locally educated.
Senegalese President Macky Sall has placed renewable energy high on his list of national goals, and four solar plants have come online in the last 18 months with usage of clean energy rising at an astounding pace from about 10 per cent to over 21 per cent in less than two years. "At this rate, solar and wind energy will entirely drive Senegal's power needs sooner than we anticipated," Sene said.
Energy Resources Senegal is helping to keep local businesses stay put and provide basic services to communities that have been socially off-the-grid. "What we have done in Koalack with the Kahone solar plant we can share with local entrepreneurs across West Africa and beyond. We have the local know-how and engineering, we have local financial talent to provide and structure economic models for the Industry. And of course there is no shortage of sun. We have to learn how to master technologies on our own and start to invest more in our own confidence to produce local wealth," he said.
The Senegalese Ministry of Energy and Senelec, with its Plan Yeesal, is proving to be among Africa's most ambitious players in the renewable sector.