A new agriculture finance programme has been launched in Uganda to establish a finance programme conducive to local farmers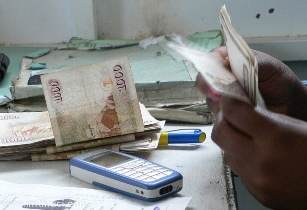 A new platform aims to help farmers secure financing in Uganda. (Image source: IMTFI/Flickr)
Three organisations, Uganda Agribusiness Alliance (UAA), SNV Uganda and Economic Policy Research Centre (EPRC) have come together to launch this programme that aims to move agriculture financing higher up on the government's agenda.
UAA chairperson Victoria Sekitoleko, also a former agriculture minister, said in early June, "There is a lot of mistrust between financial institutions and farmers which has blocked any kind of understanding between the two parties. Hence farmers continue missing out on financial assistance from banks, because they think banks are there to cheat them. On the other hand, banks are also missing out on these customers."
She also spoke about the unclear agriculture policies in Uganda that inhibit growth in the sector.
The roots of this platform go back to June 2011 when the Zipping Finance and Farming in Africa conference was held in Kampala, according to Irene Sekamwa Kajoro, SNV Uganda's project coordinator finance for agriculture. The platform will bring together stakeholders in the agriculture finance industry to push for positive reforms in policy, access, delivery and use of finance products for agriculture in the country. It will also create a framework for dialogue between entrepreneurs seeking agriculture finance and financial institutions.
Explaining further, Musa Mayanja from EPRC said the platform hopes to improve coordination between government agencies, farmers' organisations, the private sector and development organisations which should lead to "improved provision of agribusiness development service by all sectors to improve bankability of farmers and agricultural SMEs."