Village Capital, US-based venture capital firm, has announced Atikus Insurance of Rwanda and Farmerline from Ghana as the winners of its business development and mentorship programme, East Africa: FinTech for Agriculture 2015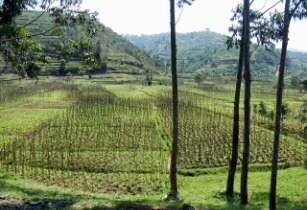 The companies will receive US$50,000 each to expand their operations. (Image source: tpsdave/pixabay)
Atikus Insurance works towards expanding access to credit by increasing the capacity of MSME lenders via re-imagined insurance and technology risk solutions.
Farmerline provides accurate and timely agricultural information to farmers and also provides technology to stakeholders to work better.
The Village Capital programme supports 12 local entrepreneurs involved in making financial services more affordable and accessible for smallholder farmers and other individuals in East Africa. About two-thirds of sub-Saharan Africans do not use financial institutions or mobile money accounts. Access to financial services is difficult for smallholder farmers who are often far from a financial access point. Also, many promising early-stage entrepreneurs addressing this issue cannot find the resources they need to get off the ground.
Village Capital's East Africa: FinTech for Agriculture 2015 is supported by the DOEN Foundation, The MasterCard Foundation and Duncan Goldie-Scot, and provides resources to 12 high-potential, early-stage entrepreneurs from across East African countries.
The 12 companies this year were chosen in April from a pool of 125 applications from nine countries. The programme supported them through business development training, mentorship and opportunities to meet potential customers and pitch to investors. The start-ups were also assisted and coached by a team of more than 30 mentors which included local investor Duncan Goldie-Scot and Paula Storch Tjossem of MasterCard Foundation.
At the end of the 12-week programme, the entrepreneur-participants ranked each other on six criteria to choose the two winning companies. Atikus Insurance and Farmerline will both receive US$50,000 each in investment, provided by Village Capital and Duncan Goldie-Scot.