Gorge Farm Energy Park in Kenya uses organic waste and sunlight to produce renewable power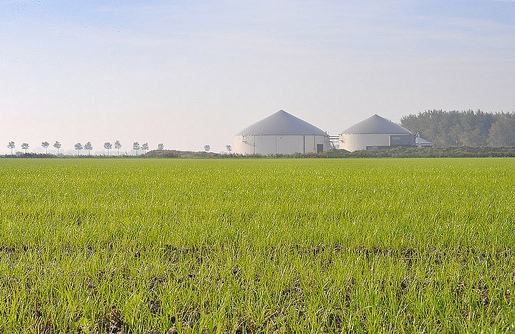 By displacing oil-fired generation from the grid the plant reduces carbon emissions by 7,000 tonnes a year. (Image Source: ceraehse/Flickr)
Gorge Farm is Africa's first grid-connected anaerobic digester plant. It was developed by Tropical Power and is operated by independent power producer Biojoule.
The 800 ha vegetable farm, also the largest fresh-produce exporter in East Africa, converts its daily 150 tonnes of fresh organic waste into bio-gas using an innovative two-stage anaerobic digestive plant. The biogas is then combusted and converted into electricity.
Gorge Farm Energy Park has an installed capacity of 2.8MW, with a net output of 2.2MW. The plant is powered by GE J420 Jenbacher engines. Launched in August 2015, the project cost US$6.5mn and was developed in less than 12 months, with a projected payback period of less than six years.
Tropical Power chairman Mike Mason said, "Through the Gorge Farm Energy Park we aim to displace the expensive and imported generation fuels — like diesel and heavy fuel oil — from Kenya's distributed power mix."
Apart from power generation, the plant also generates a rich natural fertiliser as a by-product of the power production process.
"This was the first anaerobic digester project for GE in sub-Saharan Africa. It is a big win for Kenya and Africa in general, demonstrating that waste to power projects are feasible in this market," added GE distributed power leader for Africa Oluwatoyin Abegunde.
By displacing oil-fired generation from the grid, Gorge Farm Park, the largest biodigester of its type in East Africa, reduces carbon emissions by 7,000 tonnes a year.