Preservation and shelf life extension technologies can effectively drive supply chain resiliency and reduce food loss and waste (FLW), according to Lux Research's report "Preserving the Food Chain"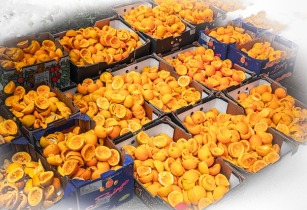 Preservation technologies can help companies achieve significant reductions in pre-consumer food loss and post-consumer food waste. (Image source: Alfred Derks/Pixabay)
Food loss and waste (FLW) causes an estimated US$1 trillion in economic losses globally each year, constituting major humanitarian and economic crisis, leading the United Nations to set a goal of reducing global FLW by 50 per cent by 2030.
The report has outlined important protection and preservation technologies to help companies achieve significant reductions in pre-consumer food loss and post-consumer food waste.
"Preservation and shelf life extension technologies are significant across the agrifood and health ecosystems, something the pharmaceutical and pesticide industries have long understood," stated Harini Venkataraman, PhD, lead author of the report and research analyst at Lux.
The report documents best-in-class protection and preservation technologies across six segments of the agrifood value chain and highlights emerging technologies companies need to invest in now to take full advantage of the benefits of preservation tech, including novel natural preservatives, edible coatings and active packaging technologies. "The penetration and adoption of biological and digital tools will play an important role in shaping the future of preservation tech," added Venkataraman.
Looking forward, Lux Research predicts developments in all six segments of the value chain in the coming three years. On farms, integrated crop protection will become industry-standard, while post-harvest wax coatings will lose dominance to a mix of bio-based coating solutions. Within food production, biopreservation methods will achieve performance parity with conventional preservatives. Distributors will adopt digital tools more liberally to manage supply chains, and within homes, expect point-of-use sensors to flourish, driven by consumers' concerns about the safety and reliability of purchased products.
The COVID-19 pandemic has enhanced the need for supply chain resiliency, which will continue to drive innovation in a persistent fashion long after the peak of the global crisis passes. Emerging from this crisis will require effective preservation technologies from farm to fork to mitigate demand shocks, improve margins and reduce overall FLW.