The future in focus. The worlds major agricultural trade show, Agritechnica, is taking place from 12 - 18 November 2017 in Hannover, Germany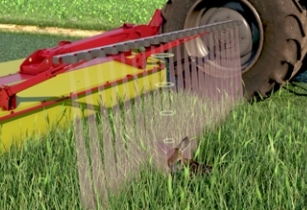 (Image source: Pöttinger)
Pöttinger welcomes its guests in Hall 27 at its stand with innovative news, excellent techniques, future concepts, and approved agricultural machines for either small-scale farmers or large commercial farms. The slogan 'Future in Focus' is also the central scheme in Pöttinger's stand concept.
Pöttinger will show many new of grassland machines, tillage equipment, and seeders. The concept of 'The best working result for the farmer' is present in all of Pöttinger's developments.
SERVO 45 M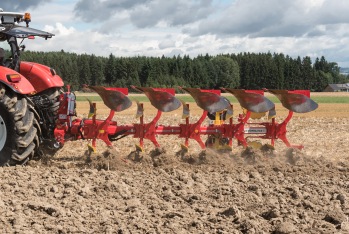 The new three-point linkage plough, the SERVO 45 M, was developed especially for tractors from 140 to 240 hp. The unique option of 'Traction Control' transfers the weight of the SERVO 45 M onto the rear axle of the tractor and reduces the likelihood of slippage of the tractor and, consequently, reduces the fuel consumption – a unique feature of Pöttinger ploughs.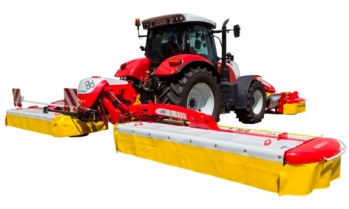 NOVACAT A9
The new mower combination NOVACAT A9 offers a working width of 8.92m or 9.18m and is equipped with the latest technical features. The new driveline; Y Drive, the hydraulic breakaway system and Non-stop Lift, are some of many unique features of this mower combination.
One of the four silver medals which Pöttinger have been awarded for its innovations is for SENSOSAFE. The other silver medal winnnig innovations can be viewed on their site, here: www.poettinger.at
SENSOSAFE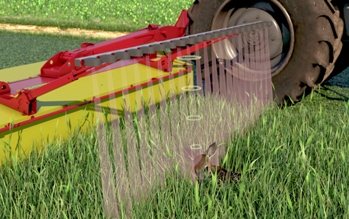 The first automated game detection system in the world, SENSOSAFE, is for saving the life of small deer which are hiding among grass fields. The optical infrared-sensor for SENSOSAFE is directly mounted at the mower and detects small or young deer which are hiding in grass fields and are not visible by the operator of a mower. If the system recognises game in grass fields, it sends a signal within milliseconds to the hydraulics of the mower and lifts it over the young deer, without manual interruption from the operator.
More news and information can be found on Pöttinger web page. It is also inviting all new customers and interested new dealers to its stand at the Agritechnica in Hannover which takes place from 12 – 18 November 2017.