Ragati Tea Factory based in Nyeri County Kenya is seeking to enhance its machinery infrastructure to improve efficiency by purchasing new equipment for its factory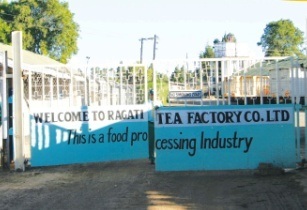 Ragati Tea Factory will increase its fleet to lower cost and improve production efficiency. (Image source: Ragati Tea Factory)
Eustace Karanja, the factory's board chairman, said the delivery of new machinery is expected to improve the company's production efficiency while lowering costs.
"A broiler of a higher efficiency was acquired and installed together with a second Continuous Fermentation Unit machine in the last financial year. Other machinery mainly a CTC and a dryer will be acquired during the 2013-14 financial year," Karanja stated.
According to Karanja, the transformation of the factory will improve efficiency in the production line and combat low throughput, which has led to the company's soaring energy and labour costs.
Karanja recently revealed that Ragati Tea Factory is seeking to produce its own power through the Kirinyaga Power Company.
"Firewood supply sustainability remains a challenge for the company especially with respect to the supply of high calorific value firewood from the catchments and in terms of its availability outside the company's catchment area," Karanja said.