As advanced farming techniques are increasing in Africa, the use of cutting-edge agri-machinery for proper application of agrochemicals is helping farmers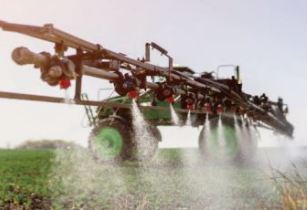 The data by FederUnacoma has indicated an increase in sales for all the main types of machines during September 2020. (Image source: Adobe Stock)
Added to this, a shift from traditional to advanced farming techniques is accelerating more agricultural machinery usage, thus driving the overall market growth.
Agricultural machinery
For the first time since the beginning of the year, the agricultural machinery market in September showed positive signs. The data by FederUnacoma, the Italian association of manufacturers, on the basis of vehicles registered with the Ministry of Transport, has indicated an increase in sales for all the main types of machines during the month.
According to MarketsandMarkets, the agricultural sprayers market is projected to reach US$2.63bn by 2022, growing at a CAGR of 7.12% from 2017, in terms of value. In terms of volume, the market is projected to reach 306.9 thousand units by 2022.
The fuel-based agricultural sprayer is witnessing swift uptake on account of its increased efficiency. The electric sprayers are also seeing surging popularity on account of the growing number of innovations in sprayers to make them more useful.
The segment of traction pneumatic sprayers is slated to dominate the market because of the high volumes of agrochemicals it can dispense.
Africa is anticipated to provide immense opportunities to the vendors of agricultural sprayers in the near future.
Sprayer innovations
In The Cereals Live 2020 event held in June, John Deere showcased precision agricultural technology solutions for arable farmers and contractors on the company's virtual stand. The company showcased the R4150i self-propelled sprayer with new ExactApply nozzle system featuring state-of-the-art pulse width modulation (PWM) in the online Sprays & Sprayers demonstration arena.
The focus of these latest developments has been on improving sprayer output while ensuring that the highest possible application quality is maintained and also delivering an improved operator environment. The premium design cab offers a new generation operator interface with fully integrated technology, such as the John Deere universal 4640 display mounted on a new armrest.
Hardi demonstrated its ALPHA Evo II Selfpropelled sprayer, NAVIGATOR i Trailed sprayer, MEGA Mounted sprayers, and a ZENIT OPTIMUS Mistblower, during the event.
Other innovations in the sprayers sector include LEMKEN's self-propelled field sprayer, Nova, which has a comfortable cab, essential for long working hours. The Nova is available with an optional category 4 three-stage air filter system, which creates permanent positive pressure in the cab to prevent any fumes from entering…Continue Reading!