The main Spanish exporters of agricultural and livestock equipment industry has embarked on a visit to Nigeria and Cameroon to showcase their latest technology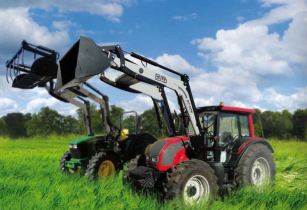 The Spanish trade delegation supported by AGRAGEX across a number of countries in Africa will promote the Spanish industry's latest products. (Image source: AGRAGEX)
Between 2-8 June 2013, a trade delegation organised by seven companies and AGRAGEX will be promoting the Spanish industry's innovative products and services.
The Spanish trade delegation aims to present Nigeria and Cameroon's capability to provide turnkey projects to promote agricultural development by increasing efficiency in water use and agricultural production, in their respective country.
Manufacturers of agricultural and livestock equipment in Spain have travelled overseas to Nigeria and Cameroon for the Spanish trade delegation supported by AGRAGEX, the Spanish Exporters Association of Agricultural Machinery.
The event is also backed by components of AGRAGEX which include greenhouses and crop protection, irrigation systems, livestock equipment, nutrition and animal health, forestry machinery, biomass and post-harvesting equipment; and by ICEX (the Spanish Institute for Foreign Trade).
AGRAGEX has set-up a number of trade delegations to different African countries, such as South Africa, Mozambique and Algeria.