Tanzania's National Service Commercial Wing (SUMA-JKT) will import 3,000 tractors in a bid to meet farmers' demands in the East African country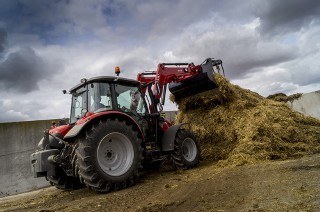 The Tanzanian government has already received a delivery of 50 tractors through a loan issued by the Indian government. (Image source: AGCO)
In response to questions asked by Igalula legislator, Dr Athuman Mfutakamba, deputy minister for agriculture, food security and cooperatives, Adam Malima, stated that 50 tractors had already been imported by SUMA-JKT in phase II of an Indian government issued loan programme.
Mfutakamba added that he wanted to know if the government would provide a loan of 50 tractors to his constituency, which is in need machinery and hybrid rice seeds to prepare paddy rice farms for cultivation.
"I would also like to know what plans are there to ensure that there is a value chain for farmers to benefit from farming," Mfutakamba noted.
According to Malima, the roll out of a number of irrigation schemes will soon take place, while the ministry will aim to increase land under irrigation and enhance crop yields.
"During this financial year the government has allocated more than US$55,000 through the Uyui District Agriculture Development Programme and Zonal Irrigation Office in Tabora to implement Loya irrigation scheme's 1,000 ha," Mfutakamba said.