Case IH Quadtrac's 620 tractor has been named 'Machine of the Year 2014' under the XXL tractor category at this year's Agritechnica exhibition in Hannover, Germany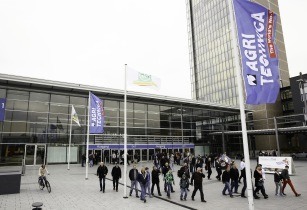 Case IH has been awarded 'Machine of the Year 2014' at this year's Agritechnica exhibition. (Image source: Agritechnica)
Event organisers welcomed more than 600 participating guests and awarded 'Machine of the Year 2014' to Case IH due to the innovative concept of the new Case IH Quadtrac series, Case IH said.
The prize has become an important recognition of accomplishments in the industry, the company added.
Agricultural editor Bernd Feuerborn stated that, while the tractor features nearly 700hp maximum and a torque of up to 3,000 Nm, it is one of the most powerful tractors and provides driving comfort.
Case IH revealed all Quadtrac tractors have been equipped with new FPT Industrial Cursor 13 engines also ensuring good comfort as well as good control.
The tractors feature the largest cab in the industry as well as surround vision, the company said. The surveyor cab features a suspension system which balances and absorbs any forward, sideways or seesaw cab movements.