Some of the latest features and design developments from the leading tractor companies are already available in Africa and others are on the way, bringing performance and efficiency, writes Mike Williams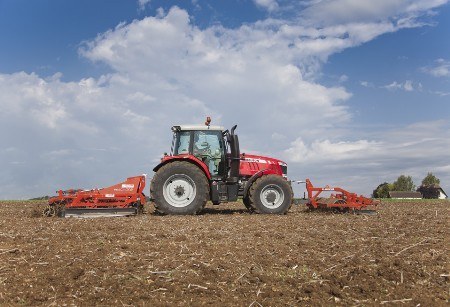 Six-cylinder engines with SCR technology power the new MF 7600 series.
Most of the important developments in tractor design have traditionally come from the big European and American companies, and this is still happening in spite of the recent growth of tractor production in China and India.
One of the most popular developments is the use of constantly variable transmissions or CVTs, originally introduced by Fendt on their high horsepower tractors, but now available on at least some models from most major manufacturers.
CVTs deliver engine power through a combination of gears and a hydrostatic drive to provide automatic gear and range changes with step-less adjustment of the travel speed. This makes it easier for the driver to achieve the optimum performance in the field and for transport work, and there has been a big increase in the demand for CVT tractors and in the number of makes and models featuring it.
One of the newest arrivals in the CVT tractor market is the Axion 900 series from Claas of Germany. The four models were announced at the end of last year, equipped with 8.7 litre, six-cylinder engines made by Fiat Powertrain Technologies and equipped with full electronic management. Power outputs are 320, 350, 380 and 410hp and the CVT drive unit is made by ZF and has four ranges with a 50kph top speed for the road.
A front suspension unit is available for the new Claas tractors and the rear linkage can lift 11 tonnes with up to 6.8 tonnes lift capacity on the front linkage. Servicing intervals are generous, with engine oil changes at 600-hour intervals and at 1200 hours for the oil in the transmission, rear axle and hydraulic system.
Fendt was the first company to offer this type of transmission when they introduced their Vario CVT, and they are also the first tractor company to standardise on CVTs for all models.
The new addition to the Fendt range last year was the 700 Vario series with three models producing 200 to 240hp from a 6.06 litre Deutz engine with electronic management. A special version of the Vario CVT developed for the new models produces its 50 kph top speed at a fuel saving 1700 rpm engine speed.