Zambeef Products has invested US$40 million into boosting its operations and production capacity in order to meet growing demands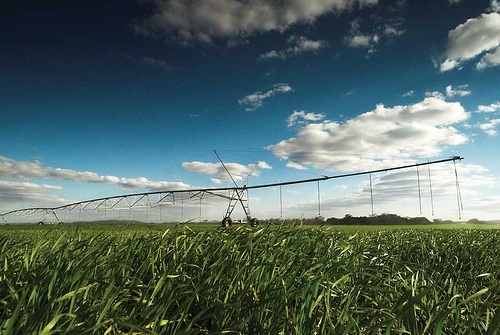 After positive 2012 interim results Zambeef has planned to expand its business. (Image source: Zambeef)
Zambeef managing director Francis Grogan explained, "We are expanding both our Zambian plant and our poultry area, importing heifers from South Africa, opening new piggery abattoirs, upgrading and expanding farm assets and opening new outlets."
The firm, one of the largest agri-businesses in Zambia, recently signed a $30 million loan with the International Finance Corporation (IFC), the financial arm of the World Bank, with the aim of enhancing the production of all Zambeef commodities.
More locally, Zambeef has borrowed from the Zambia-based Standard Chartered Bank and Zanaco.
Zambeef has performed strongly in the first half of 2012, experiencing a 59 per cent growth in the gross profit to ZMK 228.2 billion (US$45.7 million).
Grogan said, "We see greater employment opportunities, higher disposable income amongst our customers, which will lead to increased demand for our products, single digit inflation, reducing borrowing rates, and most importantly stable commodity prices across the group's key inputs."
The firm is set to invest US$2 million to upgrade its dairy unit, as well as updating the operations of its edible oils division, Zamanita, and the bakery plant.
Grogan added, "The western African operations have continued to grow in revenue and share price."
He also disclosed, however, that despite the booming business, Zambeef still had to pay the Zambia Revenue Authority (ZRA) an average of ZMK 50 billion (US$9.6 million) in relation to Zamanita and the importation of palm oil in previous financial years.
The challenges faced by the company have included the weakening of the Zambian Kwacha and the supply and capacity constraints in meeting continued demand of key products.
According to reports, the acquisition and integration of Mpongwe Farms in June 2011 into Zambeef operations has gone well, having produced more than 27,000 MT of soya beans.
Looking forward, Grogan said, "We have achieved a large soya crop this part of the summer growing season, which will aid the expansion of crushing capacity being carried out at Zamanita and lead to the higher margins associated with seed crushing as compared to importation of oils."
Nawa Mutumweno