In partnership with the non-profit organisation WaterAid and the Centre for Industrial Sustainability at the University of Cambridge, UK-based AB Sugar has announced a global initiative to generate new ideas to reduce water losses from sugar irrigation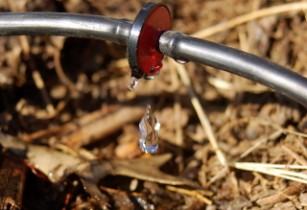 The organisations involved in developing this pilot initiative trust the challenge will help stimulate new ideas. (Image source: Joby Elliott /Flickr)
The irrigation challenge aims to bring people from around the globe together to stimulate new ideas that can have a positive impact on the future of sustainable agriculture by approaching different ways of reducing water losses.
The sugar company stated that all entries are to be submitted online in a 48-hour period during 19-20 June 2019.
An expert panel of judges will select a winner who can potentially work with AB Sugar and its partners to test the viability of their idea in the field.
With the increasing threat posed by the depletion of water resources, the organisations involved in developing this pilot initiative trust the challenge will help stimulate new ideas.
Katharine Teague, head of advocacy from AB Sugar, said, "We are all witnessing the ever-increasing pressure on water resources. We see this day in and day out in our businesses across the world, which is why we have already signalled our global commitment to reduce our end-to-end supply chain water and CO2 footprints by 30 per cent by 2030."
"Making sugar is water intensive and we are continually taking steps to conserve it by improving our water efficiency per tonne of sugar produced and driving water stewardship by using fewer drops per crop. Our ambition with this challenge is to encourage idea generation that could help solve one of the trickiest issues not only in sugar but also in global agriculture as a whole," she added.
Virginia Newton-Lewis, senior policy analyst at WaterAid, commented, "A staggering 844mn people in the world don't have access to clean water close to home and there is the real risk that climate change could threaten scarce water resources, so it's vital that we explore ways to boost the amount of water available for people who need it most. One way of doing this is by finding new techniques to reduce water use and reuse wastewater in agriculture."
Professor Steve Evans, director of the centre for industrial sustainability at the University of Cambridge's Institute for manufacturing, noted, "Reducing water loss from irrigation in agriculture is no mean feat and the existing tools that farmers have at their disposal are unlikely to be sufficient. That means we need new ideas from bright and passionate people to help us solve this problem. We are delighted to be part of this initiative and are looking forward to seeing the innovations put forward."