On 27 February, Israeli drip irrigation manufacturer Netafim announced the opening of its first plant in the North African region of Morocco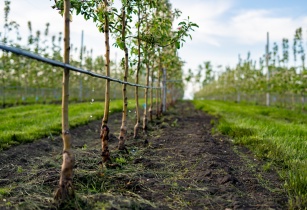 The company hopes to boost the local supply of drip of precision irrigation systems in Morocco and also strengthen the agriculture sector. (Image source: Adobe Stock)
The company hopes to boost the local supply of drip of precision irrigation systems in Morocco, while also strengthening the country's agriculture sector.
According to a report by Morocco World News, Netafim stated that Morocco's location in the heart of EMEA, along with its extensive transport infrastructure, allows easy shipment of high value crops to markets in Europe.
Moreover, the company, as part of the government initiative, plans to develop one million hectares of agricultural land, while at the same time also boosting jobs and conserving water.