In partnership with Algeria's mobile network operator Djezzy, Nokia has set up a Worldwide IoT Network Grid (WING) to equip farmers with practical data and help them achieve better yields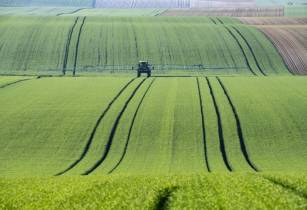 Algeria has been implementing modern irrigation system especially from 2000. (Image source: mcdsquared)
The IoT technology was developed to shape the future of agriculture and other industries, to create a smarter and more interconnected world, according to Ankur Bhan, founder and head of WING Business Line, Nokia.
With WING, Nokia ran a smart farm-as-a-service trail in Algeria to help a peach farmer increase his yields, reduce the environmental impact and reduce the costs of irrigation.
The IoT technology has allowed the farmer to track soil moisture, water patterns, salinity and more via computing devices. The soil probes were placed along the irrigation line, gathering soil information from a depth of 120 cm to the surface. Various data have been collected, such as soil temperature, humidity, volumetric water content, water evaporation or salinity. These measurements were analysed and allowed the farmer to accurately manage the irrigation cycles and soil nutrition deployment.
The company stated that after only one month of testing, the farmer was able to reduce water consumption by 40 per cent on a single irrigation line. "The IoT solution linked the farmer to his crop, driving efficiency, cutting costs and unlocking new incomes. This unpredictable connectivity transformed his world," said Bhan.
He added that not only farmers can benefit from the solution, but communication service providers around the world can accelerate their IoT revenues with limited investment and risk through this technology.