Rivulis, a global leader in micro irrigation solutions, has announced the opening of its new state-of-the-art factory in Manzanares, Spain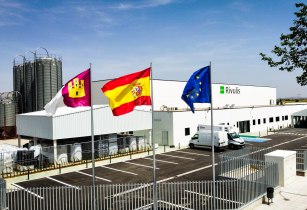 The plant will operate under the high quality standards and manufacturing techniques and processes. (Image source: Rivulis)
Comprising 6,000 sq m on 25,000 sq m land, the new facility will allow for the needed capacity expansion to better serve the strategic European and African agricultural markets and also create new jobs locally. Rivulis inaugurated the new factory in the presence of the local authorities and representatives of the Spanish institutions.
"This significant capital investment, built in record time, highlights our long term commitment to the European and African markets, enabling us to better serve growers in these regions and our long term partnership with the Manzanares community," stated Eran Ossmy, president of the drip products and projects division.
"Rivulis is poised to expand and to become the leading drip irrigation solutions provider in Europe and Africa and beyond, enabling water and energy savings for growers. We are committed to our corporate mission of 'Making Micro Irrigation Accessible to growers and to helping them Grow Beyond'," added Thierry Haller, the Rivulis general manager of Europe and Africa.
The production will be focused on serving the multi-year crop segment with heavy wall drip lines such as Rivulis D5000 PC and Eurodrip Olympos PC, and the seasonal crop segment with thin wall drip lines such as D1000, D1500, and Eurodrip Eolos and medium-heavy wall drip line such as D2000.
Also, the plant will operate under the high quality standards and manufacturing techniques and processes as Rivulis has done for over 50 years.
In addition to the new Manzanares facility, Rivulis has manufacturing and distribution facilities in France, Greece, Turkey, Israel, Egypt, Mexico, Australia, Argentina, Brazil, Chile, India and the United States of America.