AfricaRice has announced the decision to move its headquarters back to Abidjan, in Côte d'Ivoire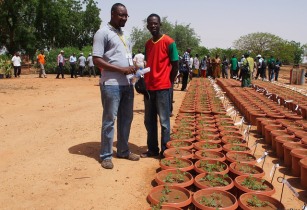 The Deposition Watch is used to prevent pipeline damage caused by asphaltene and paraffin deposits. (Image source: Government of Alberta/Flickr)
The organisation, which temporarily relocated its main facility to the International Institute of Tropical Agriculture (IITA) in Cotonou, Benin following civil unrest in Côte d'Ivoire in 2004, has initiated preparations for a return to Abidjan after a decision made by its board of trustees last month.
The board instructed director general Dr Harold Roy-Macauley to initiate the first steps of the multi-phase move after an evaluation of the security situation and detailed discussions with the Ivorian government, who have offered the organisation a building in the capital and financial assistance to pay for transfer costs.
"The government has pledged strong support to AfricaRice. This is of mutual interest as the country has set an ambitious target to achieve rice self-sufficiency and be a rice exporter by 2018," said board member Dr Séraphin Kati-Coulibaly, who also serves as director general of scientific research and technological innovation at the Ivorian Ministry of Higher Education and Scientific Research.
The organisation aims to move the majority head office functions to Côte d'Ivoire by September 2015, at which point the board will begin discussing a timetable for the relocation of its research operations.
AfricaRice is a pan-African rice research organisation which aims to improve livelihoods in Africa through strong science and effective partnerships.