Agricultural products firm Amiran Kenya has introduced a new irrigation system that contains a gravity fed drip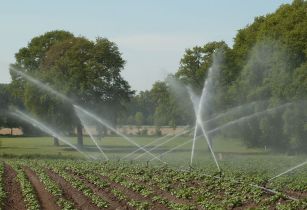 Many farmers in Kenya will now be able to triple their yield by planning for three seasons yearly. (Image source: Alupus)
The one-acre irrigation system was designed by Netafim and will aim to combat food security issues in Kenya by promoting sustainable farming.
The company said the system would play a huge role in water conservation among small- and medium-scale farming, storing up to less than 30 per cent of the water quantity used in existing methods of irrigation, while also improving yields.
"The new kit is ideal for farmers in arid and semi-arid regions where water is not sufficient for agriculture and will provide a new reality for farmers growing grains," said Amiran deputy managing director Yariv Kedar.
While many farmers harvest crops once a year during the rainy season, Kedar claimed that by planning for three seasons yearly and utilising the company's latest product they could triple their yields.
The Amiran Acre Kit has been designed to help Kenyan farmers achieve up to three times their current yields and enhance the quality of their produce.